World Bachata Festival Melbourne 2023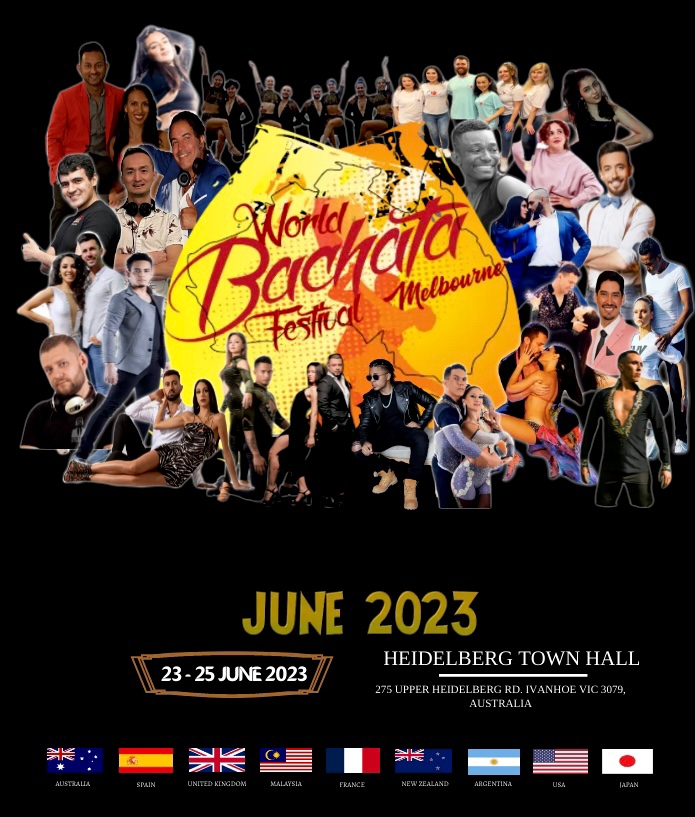 Танцы:
Сальса, Кизомба, Бачата
Начало:
2023-06-23 19:00
Окончание:
2023-06-26 03:00
Мероприятие:
Фестиваль, Вечеринка, Уроки
Адрес:
Билеты:
https://l.facebook.com/l.php?u=httpsu00253Au00252Fu00252Fwww.eventbrite.comu00252Feu00252Fworld-bachata-festival-melbourne-tickets-385551283267u00253Ffbclidu00253DIwAR1ARqw37rXOmZIHNP6_NkKU8UbhrwMsS4G99iXH-c_jUByl4UzWuVHn2ps&h=AT0r7Oi5AEKJ1sbr2nJef5cXSkYZ65Nzj5g5uWPsYSlP1uV8I7BTfXs5IGzRdhGegN_k8R8UGqN8S_AT1ONQdYmybTMzZ8GCv2UxM0OZe3jtwHomg_xtg7s1oLlupAfDss4Cl2xMCU2t1Vf6234
Описание:
The 2023 World Bachata Festival Melbourne is set to be the grandest yet! Bachata fans from all over the world will be in Melbourne to experience a fun and breathtaking event. Participants can choose from tons of Workshops, watch amazing performances and dance all night long to music from a host of local and international DJ's… We have delegates from Australia, NZ, USA, France and more!
Apart from Bachata, the festival will also feature other Latin dances such as Salsa, and Kizomba. Stay tuned for more international line-ups!!!
Перейти на главную