TUKINA LISBOA | Kizomba & Semba Weekend in Lisbon | 23-26 FEB 2024 #TKNLIS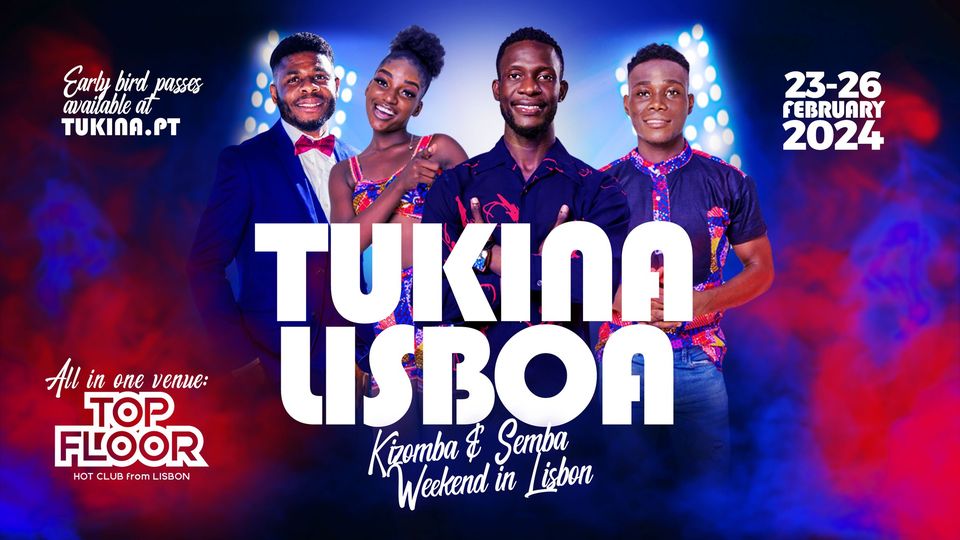 Танцы:
Кизомба
Начало:
2024-02-23 22:00
Окончание:
2024-02-26 02:00
Мероприятие:
Фестиваль, Уроки
Адрес:
Rua da Pimenta nº 29 Parque das Nações
Билеты:
http://www.tukina.pt/
Описание:
Tukina Lisboa Weekend - An event for all Kizomba and Semba lovers, where we share the dance and the culture just like in Angola or as we say "Na Banda".
We are Tukina - one of the most renowned Dance Groups of Angola. And we are glad to invite you to our very first event in Europe! We are preparing you a unique and authentic experience, much more intimate than a festival and deffinitely the highest quality in all senses.
Your Hosts gonna be:
FANIO DE ARAÚJO
HORACIO TUKINA & KIMBERLY
ARISTÓTELES & MAURA
Our objective is to share the Angolan culture across borders, straight from the source and as close to the original ways as we can. Lisbon will be the center of our first big adventure, with workshops, socials, parties, Angolan cuisine, and of course the best music served by the most talented Angolan DJs.
FULL LINEUP to be announced soon, after the early bird sales closed!
Let's Dance Lisbon! Join us in February 2024, early bird tickets are already on sale at our page at www.tukina.pt
Venue for all Workshops & Socials & Parties from Friday to Sunday:
TOPFLOOR Club Lisbon
Rua da Pimenta 29, 1990-254 Lisboa, Portugal
(Expo district, near Oriente metro station)
Accommodation info soon! We are working on some good hotel deals near the venue, as this area is full of hotel options.
Перейти на главную