Summer Congress Stockholm Kizomba meet Salsa Bachata Birthday Bash Knzo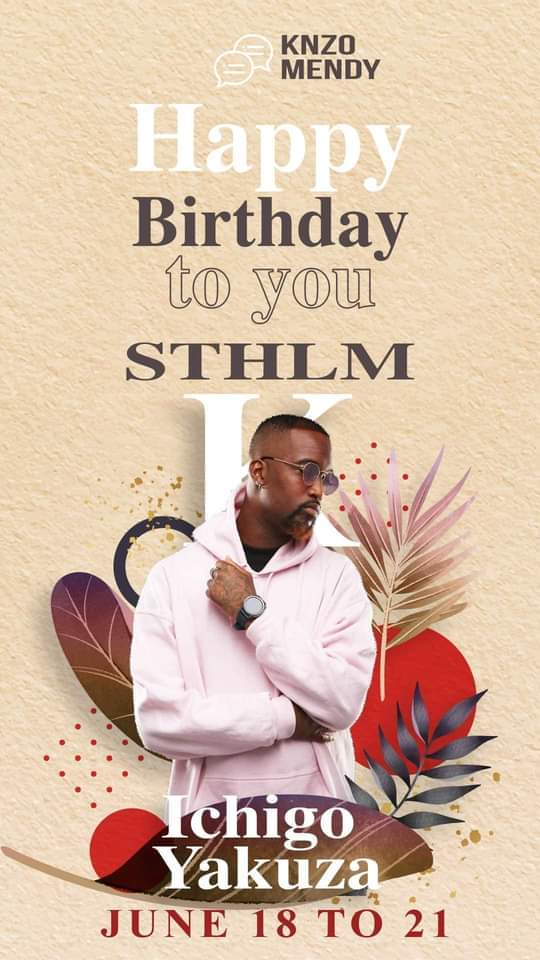 Танцы:
Сальса, Кизомба, Бачата
Начало:
2023-06-23 22:00
Окончание:
2023-06-26 01:00
Мероприятие:
Уикенд, Фестиваль, Конкурс, Вечеринка, Уроки
Адрес:
Описание:
Summer Congress Stockholm Kizomba meet Salsa Bachata Birthday bash knzo. ! The event will take place from June 18 to 21. 2021 in Stockholm!
My name is knzo Mendy I am first and foremost a salsa / bachata / kizomba artist & fitness presenter. I became an organizer out of passion too.
The objective is to be able to share during the weekend. From my birthday a same passion by bringing together all the communities for a weekend of madness that I love.
On the occasion of this weekend, we will have two rooms, one dedicated only to Salsa / Bachata and the other to Kizomba / UrbanKiz & Semba.
an SBK [Salsa Bachata Kizomba] Weekend took place: in 1 villa 1 hour from Stockholm Unfortunately places will be limited due to the current covid situation
Villa Salsa / Bachata 20 spots available
Villa Kizomba 20 spots available
Get ready for a crazy weekend with inspiring workshops, beautiful discussions. Beautiful moments. Relaxation and fantastic dance shows! And last but not least - the battle. Kizomba salsa bachata!
---------------------------------------------
EXPERIENCED ARTISTS & DJs
coming soon
will be updated soon.
-------------------------------------------------- ---------------
PROGRAM
FRIDAY June 18
9:30 p.m. to 10:30 p.m. Workshops
23h00-05h00 2 dance floors
1 Salsa / Bachata dance floor and 1 Kizomba track
24.00 SHOWTIME Presentation of the weekend teachers
SATURDAY June 19
11h00-15h00 Dance workshops.
4 p.m. - 6 p.m. competitions kizomba meet salsa bachata
6 p.m. - 8 p.m. Social
23h00-05h00 two dance floors
1 track of Salsa / Bachata and 1 track of. Kizomba
SUNDAY June 20
11h00-15h00 Workshops
4:00 p.m. - 6:00 p.m. final competition. Kizomba meet salsa bachata
6 p.m. - 11 p.m. two dance floors
1 track of Salsa / Bachata and 1 track of. Kizomba
SCHEDULE OF THE WORKSHOP and Artists. :
Will be updated soon.
During the weekend, the best couples of Salsa / Bachata & Kizomba. will compete for the honorable title of "Kizomba meet Salsa / Bachata master. »The winner will be invited to France & Italy to Teach
To register, send an e-mail to: knzo@hotmail.fr
-------------------------------------------------- ---------------
REGISTRATION: by paypal only
SBK knzo Birthday bash party weekend from June 18 - 21, 2021 !!
Workshops - Parties - Shows - Competition - Birthday bash party Knzo!
We have 3 different options;
Room option 1:
200 euros per person, room for 4 people.
Option. room 2: 250 euros room for 3 people.
Room option 3: 300 euros room for 2 people.
* THE PRICE INCREASES After may 15 *
the concept is power. stay together during the weekend and share the same passion.
Shared shower & toilet but a bathroom sink in every room.
This price includes 2 night + 2 social afternoon + 2 social evenings and workshops.
There is a kitchen for cooking. You can make your own dishes to eat. Bring your food or you can order our menus at 12 euros per person per menu made by a cook from the loft / villa. .
There will be vegan, vegetarian or meat dishes.
before to make payment sent me private message to be sure that we have available spots for you
Перейти на главную