Salsa & Bachata Festival BIG CARIBBEAN CANCUN 2023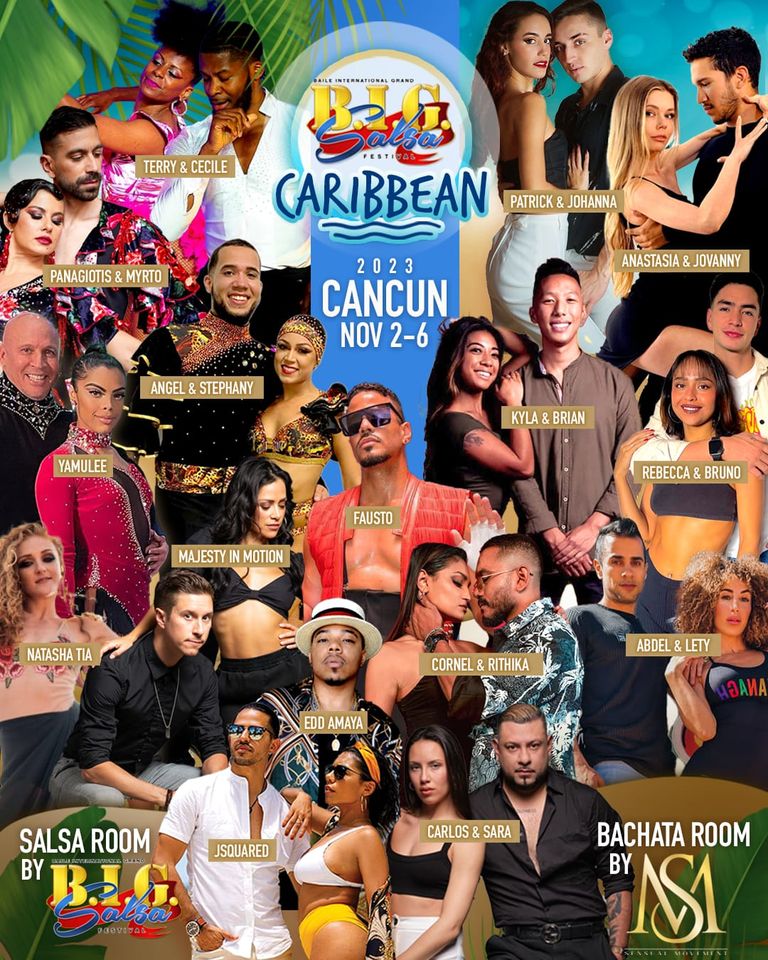 Танцы:
Сальса, Бачата
Начало:
2023-11-02 15:00
Окончание:
2023-11-06 02:00
Мероприятие:
Фестиваль, Уроки
Адрес:
Билеты:
https://www.bigsalsafestival.com/caribbean
Описание:
The ultimate latin dance vacation with your favorite BIG artist & Sensual Movement artist! That's right! two dance festivals under one all inclusive resort! Join us in sunny Cancun Mexico and get ready to dance all weekend. Amazing artist at an all inclusive resort! All you can eat, drink, and dance! Let's go!
Payment plans available at check out via Paypal Services.
-5 star hotel
-Amazing salsa & Bachata workshops
-Beach Parties!
-All you can eat, drink, and dance!
-6 restaurants, 7 bars!
-Amazing beaches!
-Salsa & Bachata Rooms
-Dancing till 7am!
Confirmed Artist:
Terry & Cecile
Panagiotis & Myrto
Yamulee Dance Company
Fausto & The Kingsmen
Angel & Stephany
JSquared
Majesty & Motion
Bachata room will be hosted by Sensual Movement International, Check their line up for Sensual Bachata Artist!
Book Here! Book Now:
https://www.bigsalsafestival.com/caribbean
Перейти на главную