Nossa Kizomba Weekender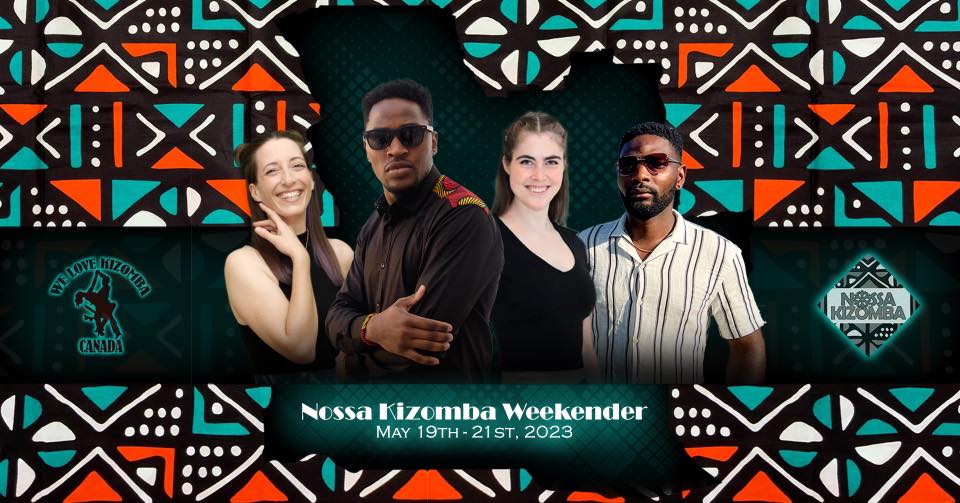 Танцы:
Кизомба
Начало:
2023-05-19 19:00
Окончание:
2023-05-21 23:00
Мероприятие:
Уикенд
Адрес:
12021 102 Ave NW, Edmonton, AB T5K 0R8, Canada
Описание:
We are so excited to announce the Nossa Kizomba Weekender, which will run from May 19-21, 2023.
ARTISTS
- Bonifacio Aurio (Angola/ Portugal) 🇦🇴
- Leah Frei (Saskatoon, Canada) 🇨🇦
- Emily Herle (Montreal, Canada) 🇨🇦
- DJ Nata (Vancouver, Canada) 🇦🇴🇨🇦
-DJ James Blaq (Edmonton, Canada) 🇨🇦🇰🇪
TICKETS
Full Pass: $150
Social Passes:
*Full weekend: $70
*Friday: $30
*Saturday: $30
*Sunday: $20
E-transfer:nossa.kizomba.yeg@gmail.com
For the full pass include your full name, and if you are a lead or follow.
For the social pass please indicate which day the pass will be for.
Please be advised that photographs and video will be taken at this event. By attending the event you consent to such media, its release and publication.
Feel free to contact us with any questions!
Перейти на главную