Morabeza Kizomba Weekend Nairobi 2023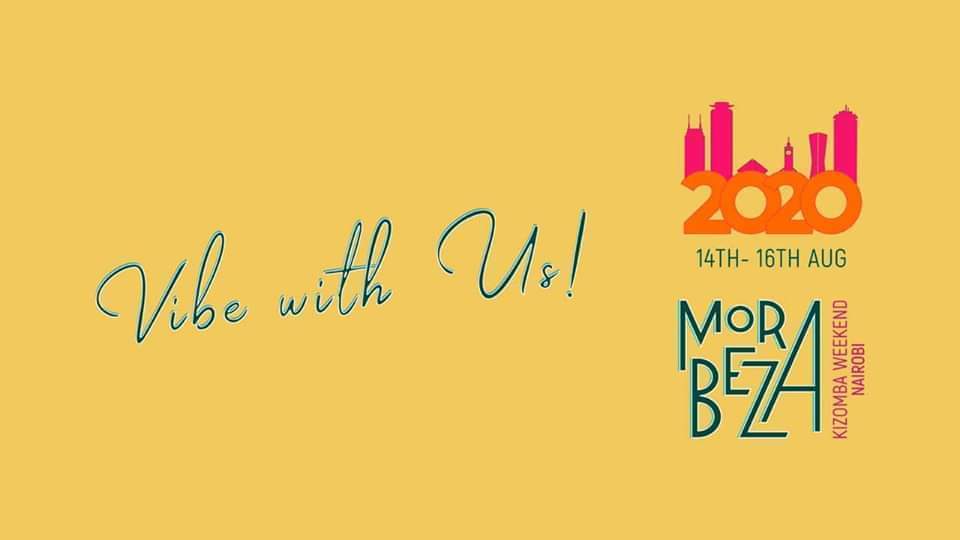 Танцы:
Кизомба
Начало:
2023-08-11 18:00
Окончание:
2023-08-14 05:00
Мероприятие:
Уикенд, Фестиваль, Уроки, Концерт\шоу
Адрес:
Билеты:
https://mookh.com/event/morabeza-kizomba-weekend-nairobi/
Описание:
ᴀʙᴏᴜᴛ ᴛʜᴇ ᴇᴠᴇɴᴛ
• The Morabeza Kizomba Weekend Nairobi is a 3 day celebration of Kizomba's unique African heritage and cultural tourism, with the goal of solidifying regional cooperation in the realm of dance and culture among African countries.
• ' Morabeza ' (Cabo Verde) is the Portuguese word for hospitality, but it is also a concept that isn't defined in any dictionary, but rather loosely characterized by having a positive disposition and approach towards people and life in general. It is more akin to the Hawaiian word and concept of 'Aloha'. Like Aloha and the spirit it embodies, Morabeza is about love and compassion - indeed a positive way of living and outlook on life.
• For us, the term 'Morabeza' encompasses a hospitable, relaxed and friendly energy that speaks to the soul of a people. The Morabeza Kizomba Weekend Nairobi translates this energy as a promise of solidarity that prevails in both pleasant and trying times through acts of kindness, love, empathy and hospitality towards one another.
• We believe that this promise is found in its purest state when we dance Kizomba. In our quest to go through life; communities can sometimes grow competitive and become divided. We are to work together and make ourselves vulnerable with each other to allow the promise of kindness, love, hospitality and friendship to guide in this quest.
ᴡʜᴀᴛ ᴛᴏ ᴇxᴘᴇᴄᴛ!
★ 4 days of dance madness
★ +10 International and Local artists
★ +20 Dance Workshops
★ Top world class Djs
★ Live music concert
★ Themed parties
★ Afternoon socials
★ Music, theory and history workshops
★ City day tours
★ An after Safari to experience the magic that is Kenya.
- If you're crazy about experiencing new culture, food, natural scenery and wildlife? Then the safari is for you!
ᴅᴊs :
• To be announced!
ᴀʀᴛɪsᴛs :
• To be announced!
- More information about the artists, festival schedule and safari packages to be announced soon!
• ᴛʀᴀᴠᴇʟʟɪɴɢ :
ᴀɪʀᴘᴏʀᴛ - ᴊᴋɪᴀ (ᴊᴏᴍᴏ ᴋᴇɴʏᴀᴛᴛᴀ ɪɴᴛᴇʀɴᴀᴛɪᴏɴᴀʟ ᴀɪʀᴘᴏʀᴛ)
| From Airport to Location :
• Regular Taxi $25 - $30
• Uber/Taxify $8 - $15
ʀᴇғᴜɴᴅ ᴘᴏʟɪᴄʏ :
• All sales are final and Non-Refundable. Passes can however be transfered.
For More Information, clarifications and queries kindly contact us on:
✆ +254 (0)712 903 338
ⓔ morabezakizomba.nrb@gmail.com
sᴇᴇ ʏᴏᴜ sᴏᴏɴ ғᴏʀ ʟᴏᴛs ᴏғ ᴅᴀɴᴄɪɴɢ & ɪɴᴄʀᴇᴅɪʙʟᴇ ᴠɪʙᴇs!
Перейти на главную