Montreal Heels Festival 2nd edition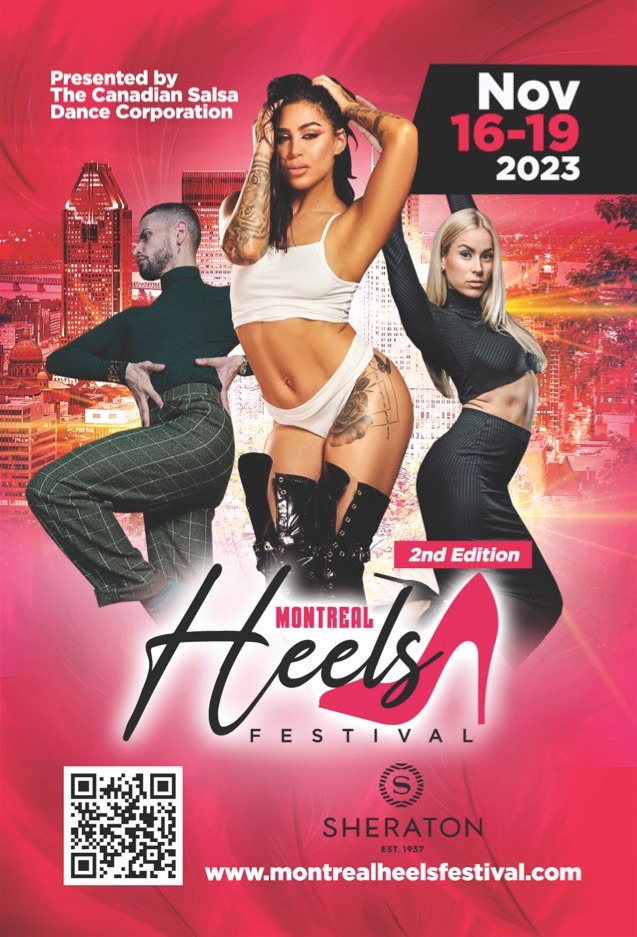 Танцы:
Сальса
Мероприятие:
Фестиваль, Конкурс, Вечеринка, Уроки
Адрес:
Le Centre Sheraton Montreal
Билеты:
http://www.montrealheelsfestival.com/
Описание:
Get ready to elevate your dance experience at the 2nd Montreal Heels Festival, taking place from November 16th to 19th, 2023! 👠✨
This highly anticipated event is dedicated to celebrating the art of dancing in heels and aims to unite dancers from all corners of the world. The festival will be a melting pot of creativity, talent, and passion, bringing together renowned instructors, mesmerizing shows, thrilling competitions, and inspiring workshops. 🌍🎉
Immerse yourself in the world of heels dance as you participate in dynamic workshops led by top-notch instructors. Whether you're a seasoned heels dancer or new to the style, these workshops will provide a unique opportunity to learn new techniques, refine your skills, and unlock your full dancing potential. Get ready to strut your stuff and unleash your inner diva! 💃👠
If you're up for some friendly competition, the Montreal Heels Festival has got you covered! Spectate or participate in thrilling dance battles and competitions that will showcase the incredible skills and creativity of heels dancers from around the globe. Feel the adrenaline rush as dancers push boundaries and showcase their unique styles, all vying for the coveted titles. 🏆💥
Don't miss your chance to be part of this incredible event! Purchase your full pass now at:
https://montrealheelsfestival.com
Held at the prestigious Sheraton Hotel in Montreal.
Get ready to step into the spotlight and let your heels do the talking! 👠🎫✨
Перейти на главную