Cuban Salsa Summer Camp in Denmark 23th – 29th July 2023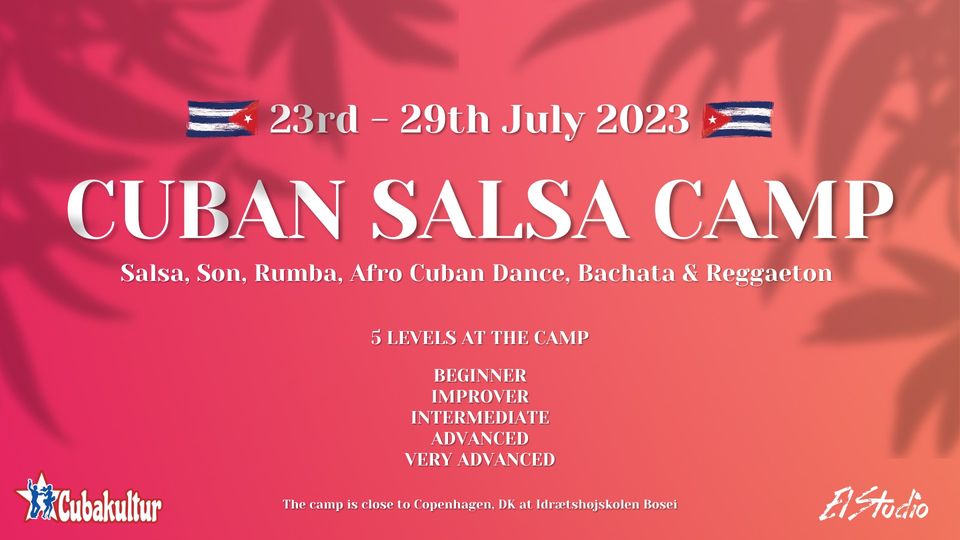 Танцы:
Сальса
Начало:
2023-07-23 20:00
Окончание:
2023-07-29 16:00
Мероприятие:
Фестиваль
Адрес:
Описание:
Cuban Salsa Salsa Camp in Denmark 🕺💃
From the 23rd - 29th of July 2023
Destination: Idrætshøjskolen Bosei, Præstø, South Zealand, Denmark
Early Bird! Register for the Salsa Camp 2023 before 1st of April and save up to 1000 DKK 🤩
We have some of the best Cuban dancers and teachers in the world 💥
If you like Salsa and Cuban rhythms, this is where it happens! Come and get a lot of inspiration. You can have up to 5-7 hours of dance classes every day and in the evening, there will be social dancing and fun 🎉
At the camp we have space for 200 😊
We have held this Cuban Salsa Summer Camp since 2004, and have classes for all levels. Everyone can participate, singles and couples.
Join us for an experience for a lifetime, meet new people, and learn a lot of dance. When you have first tried our camp, we guarantee that you will get hooked 🙂
You do not need a sign-up partner to register, but if you do have one, then you can save money.
Do you need a sign up partner in order to get a discount and you do not have one, then we can put you on a waiting list. As soon as we get one, we will contact you, so you can register with the discount. It is valid for both sexes. Let us know at info@elstudio.dk
Read more:
ссылка
Перейти на главную