Australian Cuban Dance Festival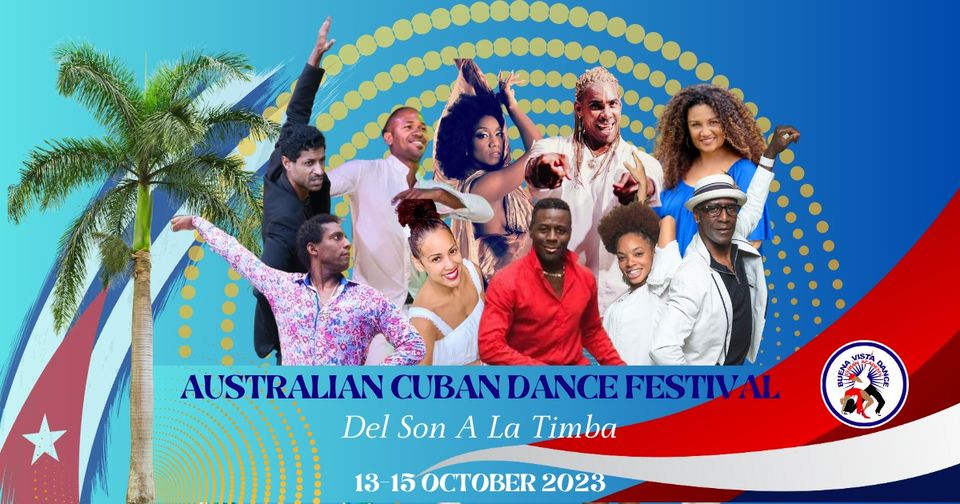 Танцы:
Сальса
Начало:
2023-10-13 18:00
Окончание:
2023-10-16 01:00
Мероприятие:
Уикенд, Фестиваль, Вечеринка, Уроки
Адрес:
Sydney Portugal Community Club Limited
Билеты:
https://buenavistadance.com/cuban-dance-festival-tickets/
Описание:
📣 The Australian Cuban Dance Festival 📣
When: 13-15 October 2023
Where: The Sydney Portugal Community Club,
It's time to get your dancing shoes on for a weekend full of workshops with artists from Spain, Italy, New Zealand and Australia. We also have a line of amazing performances and themed parties!! 💃🏼🕺
Showcasing the Evolution of Cuban Salsa!
🌟Del Son a La Timba🌟
Join some of the best Cuban and Latin dance masters who will teach and perform at this event!
A whole weekend with:
⭐30 Workshops
⭐3 Night Parties
⭐3 Night Shows
⭐Live Band
⭐4 DJs
⭐More info to follow
Our Early Bird sale ends on the 31st of August!
Buy your pass now!
https://buenavistadance.com/cuban-dance-festival-tickets/
Перейти на главную