4th Prague Bachata Marathon 2024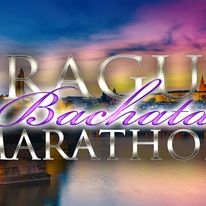 Танцы:
Бачата
Начало:
2024-05-16 18:00
Окончание:
2024-05-20 22:00
Мероприятие:
Фестиваль, Вечеринка, Уроки, Концерт\шоу
Адрес:
Билеты:
https://www.praguebachata.com/events/PBM.2024.spring/registration
Описание:
💖💃🏻✨ ... PRAGUE BACHATA MARATHON 2024 ... ✨💃🏻💖
100% social event with food all inclusive for bachata lovers
🎧 to be announced soon
🎧 to be announced soon
🎧 to be announced soon
🎧 to be announced soon
🎧 to be announced soon
🎧 to be announced soon
Very often we hear festival dancers asking what is that special about Prague Bachata Marathon. The short answer is simple: we care about social dancing and quality in every single detail. That's why our guests come back every year and edition.
✅ Prague Bachata Marathon is a family like event with friendly and relaxed atmosphere where there are no strangers, only friends you haven't met yet.
✅ We are focused only on social dancing.
No one will interrupt your dancing, we do not have shows, MC's & animations, nor workshops. Our parties last 12 to 18 hours in a row and our artists are great and famous world DJs.
✅ Imagine if every single dance with a new partner was just amazing.
Our event has limited spots and we thoroughly choose our guests based on their social dancing level, country of residence, gender and other diversity of background. You will meet here the best social dancers from up to 40 countries from all over the world.
✅ We believe all our guests come because of the same love & passion for dancing, not to show off. This is why we do not support "VIP" guest lists of invited dancers just because they dance well.
✅ Our event is with food & soft drinks all-inclusive, straight at the dancefloor.
Food is one of the most important social aspects and our dancers love to eat & dance. We also care about every diet - gluten, lactose free, vegetarian or vegan.
✅ Our spacious venue has professional wooden dancefloor for ballroom competitions.
You can spend the whole day & night dancing nonstop and your feet won't hurt like from dancing on tiles or concrete.
✅ We have our own high-professional sound system with wide frequency sound range, often used for concert halls.
✅ We balance the gender.
We don't like to see women hunting men for a dance or standing in a queue for a good leader.
✅ We have created own marathon platform.
Our guests can choose their food and diet requirements, share flight details to meet others at the airport and share a cab, or offer their accommodation and find a roommate for the weekend and save some money.
IMPORTANT: Prague Bachata Marathon is highly addictive 😍
Looking forward to meeting you, Zdenek & Prague Bachata
Pioneers and leaders in SBKZ marathons since 2014
Read more about our unique concept at
https://praguebachata.com/about
Перейти на главную